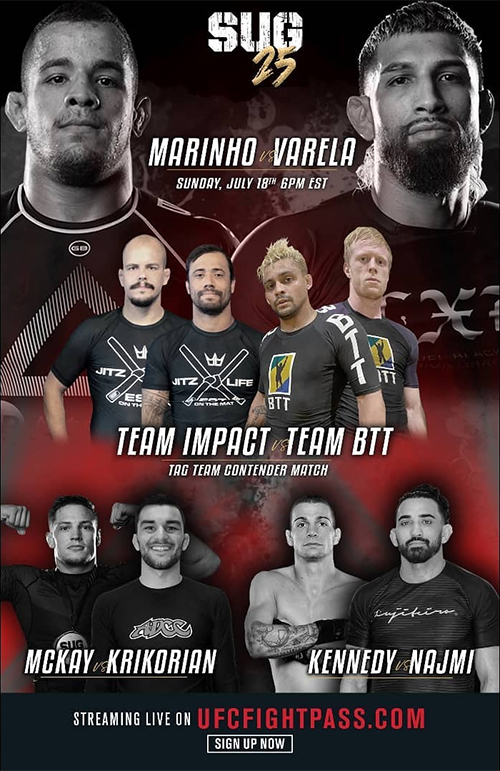 Submission Underground 25: Marinho vs. Varela is a grappling event to take place on July 18, 2021 at the Roseland Theater in Portland, Oregon, United States.
Fight Card

Main Card (UFC Fight Pass)
Pedro Marinho vs. Andy Varela
Jeremy Kennedy vs. Edwin Najmi
Joseph Mckay vs. Keith Kirkorian
Gustavo Pires vs. Nick Maximov
Colton Vaughn vs. Tanner Weisgram
Aaron Tiegs vs. Zachary Minteer
Zack Schneider vs. Kevin Shaughnessy
Josiah Iwamizu vs. Alex Larmey
James Zeng vs. Ighor Horta
Background
The event was to be headlined by a bout between Kyle Boehm and the current champion Mason Fowler but due to Fowler suffering an injury the main event was called off. Instead Marinho vs Varela headlines with Kennedy vs Najmi as co-main event. Also, the 10th Planet star Keith Krikorian is to face Drysdale black belt Joey McKay. The main card will end with a tag team contender match where the winners will face the champions Team Toro in a future event.